Tokyo Olympic Cauldron Set Up As Monument In New Location In Tokyo Park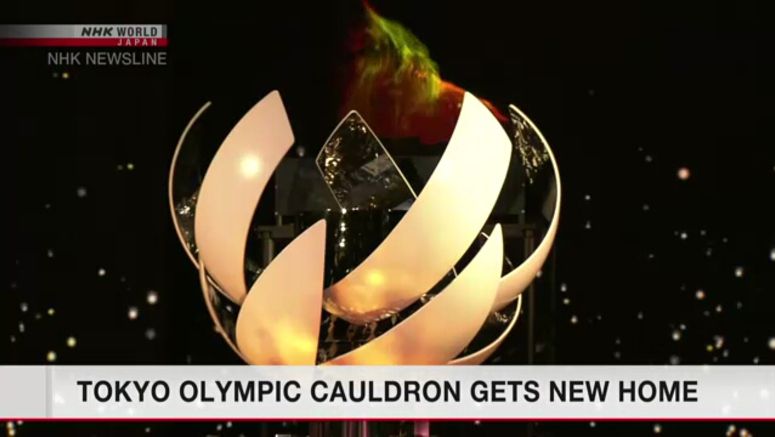 One of the two Olympic and Paralympic cauldrons used during the Tokyo Games last year has been set up as a memorial monument in a park in the Japanese capital.
The opening ceremony for the cauldron was held in the Ariake district of Koto Ward on Saturday.
The cauldron was once installed by a bridge near the park during the Games. It was removed from the initial site and rustproofed to protect it from sea breezes before being transferred to the new location.
In the ceremony, Tokyo Governor Koike Yuriko said now that the cauldron has returned to the district, she hopes the legacy of the Tokyo Games will be carried forward by its residents.
A group of children then turned on lights to illuminate water vapor generated around the cauldron. The flameless cauldron will be opened to the public from Sunday.
The other cauldron of the same design, which was used at the National Stadium during the Games, has now been set up outside the stadium.