55 - Year - Old 'kazu' Sets Soccer League Record As Oldest Player To Score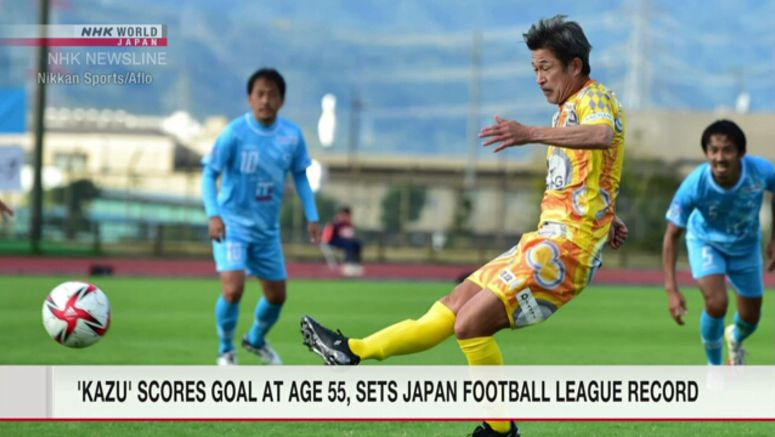 Miura Kazuyoshi has set a new record as the oldest player to score in the highest level of the Japanese amateur soccer league.
The 55-year-old star, who used to play in the country's top J1 league, now belongs to Suzuka Point Getters in the Japan Football League, or JFL. His team played FC Tiamo Hirakata in Osaka Prefecture on Sunday.
Miura was sent onto the pitch 39 minutes after the break, when his team had a 2-0 lead.
Shortly later, his team member headed the ball from a corner kick. The ball hit an opponent's hand, so the referee gave Suzuka Point Getters a penalty kick for a handball violation. Miura netted the goal, allowing his team to widen its lead.
Miura, surrounded by his teammates, performed his so-called "Kazu dance," which he typically does after he scores.
The previous JFL record was held by Nagai Hideki of FC Ryukyu, who scored a goal in 2013 at the age of 42 years and 50 days. Miura broke that record at 55 years and 246 days.