Ichiro, Matsuzaka Play Baseball With High School Girls Team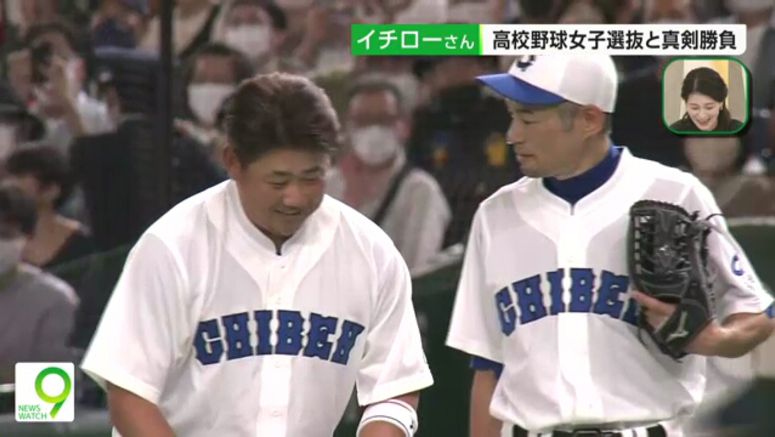 Two Japanese baseball legends, Suzuki Ichiro and Matsuzaka Daisuke, have played in an amateur game against a women's team made up of high school students.
The game between Ichiro's amateur club and a select team of girls high school baseball players took place at the Tokyo Dome on Thursday following the first such game last year.
Before the game, Ichiro and Matsuzaka, both of whom played in the Major Leagues, demonstrated their batting skills, driving hits over the fence one after another.
The 49-year-old outfielder Ichiro, wearing a uniform with the number "1" started on the mound and hit as the ninth-place batter.
The 42-year-old pitcher Matsuzaka, wearing his former uniform number "18", played shortstop and was the cleanup hitter.
In the first inning, with a runner on first, Ichiro allowed a triple and a run.
He got 14 strikeouts and allowed no more runs until the end of the game. But he was hitless at 4-at-bat.
Matsuzaka went three-for-four with one RBI.
Ichiro's team defeated the girl's team 7-1.
Ichiro later told the high school players that they can achieve results by conquering pressure which will give them confidence.