Japanese Department Store Group To Enter E - Sports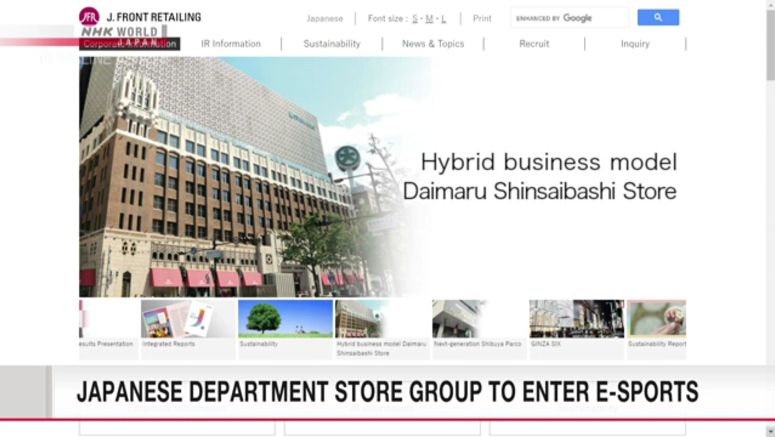 A major Japanese department store group plans to weather a tough environment by branching into e-sports.
The operator of Daimaru Matsuzakaya Department Stores will take over Xenoz, which manages professional e-sport teams and events.
J.Front will acquire more than 50 percent of the shares of Xenoz for about 7 million dollars, making it a subsidiary by the end of November.
The department store operator plans to organize e-sport events at its outlets and other commercial facilities. The firm hopes to grow a new revenue stream while also gaining a younger customer base.