Japan's Pro Baseball Teams To Discuss Nippon - Ham's Substandard Stadium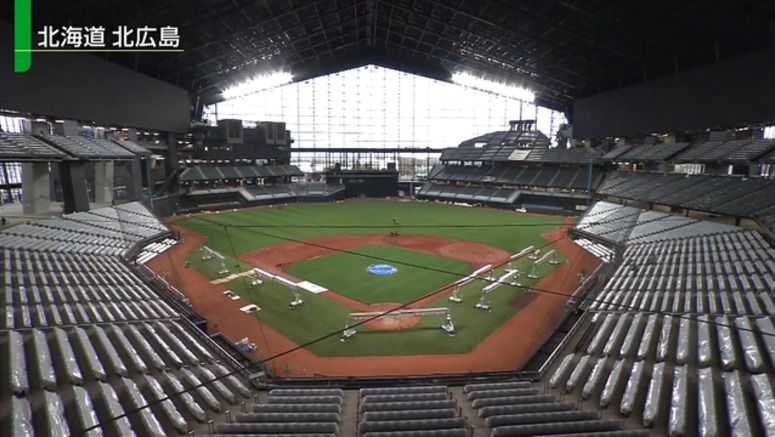 Representatives of Japan's 12 professional baseball teams are expected to discuss the undersized field of the new stadium of one of the teams, the Nippon-Ham Fighters, next week. The field reportedly fails to meet the country's official baseball rules.
The stadium is currently under construction in the city of Kitahiroshima, Hokkaido. It is about 95 percent complete ahead of its opening scheduled for next March.
The stadium's operator says the problem was pointed out at a meeting of the 12 teams' executives on Monday.
The rules require that the distance from home plate to the backstop be at least 60 feet, or 18.288 meters. But that of the stadium is about 15 meters.
Nippon-Ham has said it will study the matter and come up with appropriate measures.
Informed sources say representatives of the 12 teams will likely take up the issue when they meet on November 14.
The operator had explained that the stadium features seating that is close to the playing field.