1985 Japan Airlines Crash Remembered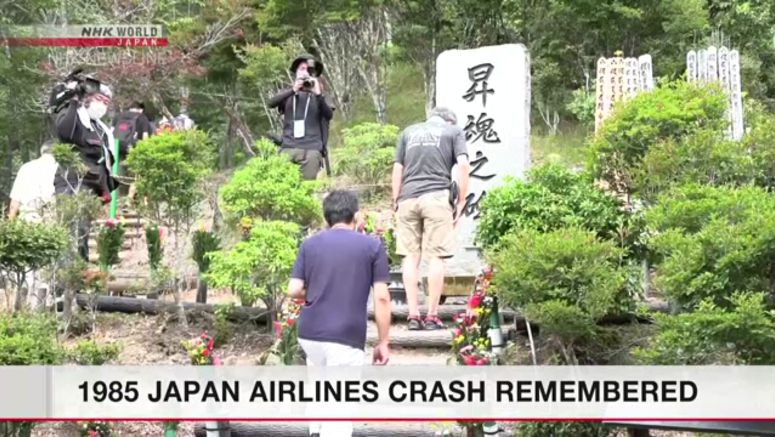 Friday marked 37 years since a Japan Airlines jet crashed into a mountainous area of Gunma Prefecture, killing 520 passengers and crew members. Only four people survived what remains the world's deadliest accident involving a single aircraft.
Bereaved families visited the site of the August 12th, 1985 tragedy north of Tokyo, as they do every year. They offered prayers at a cenotaph and honored their loved ones.
Fewer people have been attending in recent years due to their advancing age or the coronavirus pandemic.
Kobayashi Yumiko, who lost her brother in the accident, said, "I'd like to keep coming here so I can pass on the importance of safe aviation to future generations."
Officials from Japan Airlines and people living near the crash site held a memorial service at the foot of the mountain. Participants lit 520 candles to remember the victims.
The families of the dead were not present due to the pandemic.