Ai - Based Systems Help Diagnose Cancer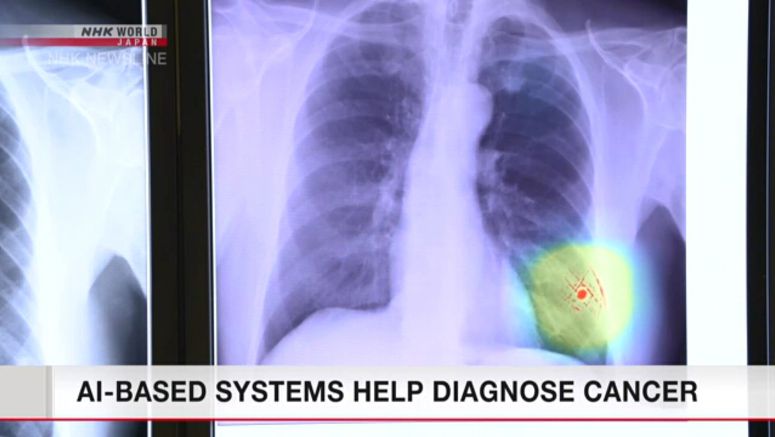 New systems have been developed in Japan that use artificial intelligence to analyze X-rays and endoscopic images to detect abnormalities in the human body that may indicate cancer.
One such venture is a joint project by AI developer Preferred Networks, Kyoto Medical Association and others. It is a deep-learning analysis tool that helps physicians diagnose lung cancer from chest X-rays. Areas of abnormality are indicated in color.
The tool will be used on a trial basis in lung cancer screenings for the public sponsored by Kyoto Prefecture.
Another project is a medical device that analyzes images taken during endoscopic procedures on colons. It was jointly developed by the National Cancer Center Japan and the major electronics firm NEC. The device uses AI to sound an alert or display one on a screen when a tumor is found.
The tool also uses facial recognition to help doctors find tumors they may have overlooked.
Saito Yutaka of the Gastrointestinal Endoscopy Division of the National Cancer Center Hospital says doctors may overlook abnormalities when they are tired or lose concentration. He says AI can make a critical difference in such cases.