Answers Sought On Unification Church's Name Change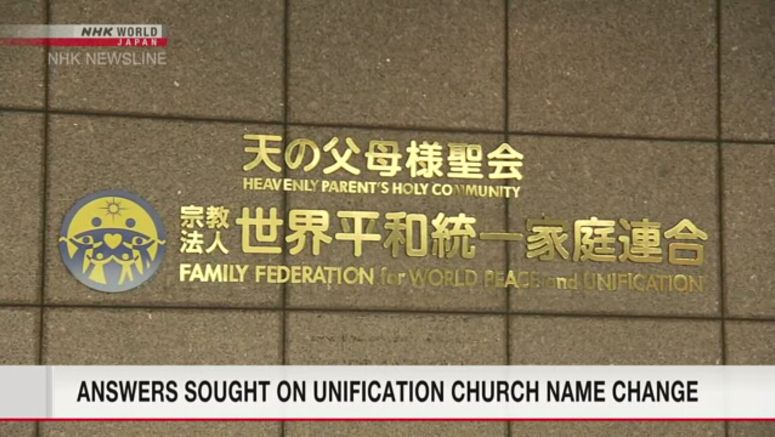 The fatal shooting of Japan's former Prime Minister Abe Shinzo has stirred media attention. It has put a spotlight on the relationship between a controversial religious group and certain members of the ruling Liberal Democratic Party. Now, a former education minister is being questioned over his role in allowing the notorious former Unification Church to officially change its name.
The suspect in the shooting has told police that he believed Abe had links to the religious group and he blamed it for bankrupting his family.
The group officially changed its name in 2015 to the Family Federation for World Peace and Unification.
Experts say the name change led to an increase in the number of people falling victim to the group's marketing schemes and coercive demands for donations. A series of scandals involving the organization ensued.
A former top bureaucrat at the Education Ministry, which oversees the religious groups, says officials had long tried to block the name change.
Maekawa Kihei said the group had been asking the ministry since 1997 to allow its name to be changed. But in 2015, despite his opposition, the ministry approved the application.
Maekawa said that he was told that the ministry would make a 180-degree about-face and approve the application. He said that can only mean that there was "some sort of political power play" and he is absolutely sure that the then-education minister Shimomura Hakubun was involved.
The minister in charge of the matter was one of Abe's closest allies.
Shimomura denies his involvement. He says an official told him that the government was in no position to turn down such an application, except when certain flaws are found.
Opposition lawmakers are demanding the government and the ruling LDP carry out a thorough investigation into what was behind the name-change authorization.