Asdf Images Show Apparent N.korean Missile Trail Off Hokkaido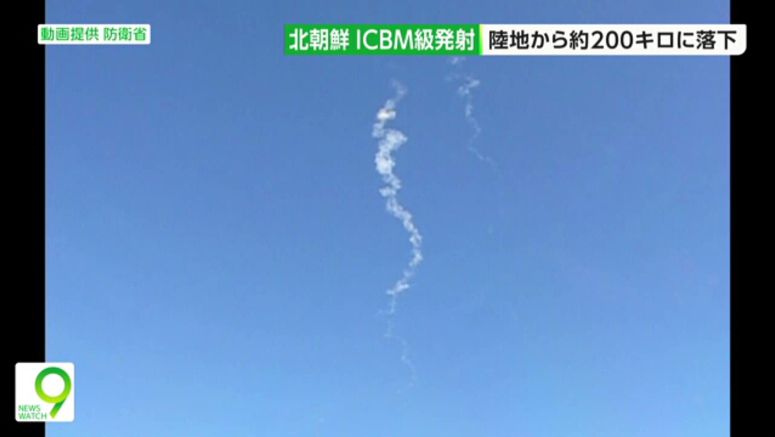 Japanese Defense Ministry officials have released video footage and photographs of what could be the smoke trail of an intercontinental ballistic missile launched on Friday by North Korea.
An Air Self-Defense Force fighter jet captured the images during a flight over the Sea of Japan, west of Hokkaido, at around 11:23 a.m.
The missile is believed to have fallen within Japan's exclusive economic zone.
Ministry officials also announced that the ASDF and US Air Force conducted joint exercises on Friday. They say the drills involved four F-15 fighters from Japan and four F-16s from the US.
The officials say the two countries confirmed their readiness to respond amid an increasingly unstable security situation around Japan.