Chinese, Russian Naval Vessels Enter Japan's Contiguous Zone Near Senkakus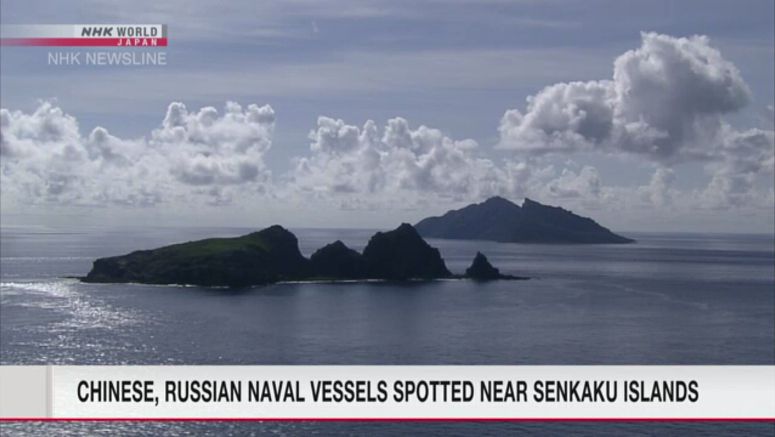 Japan's Defense Ministry says a Chinese and a Russian naval vessel were spotted just outside Japan's territorial waters off the Senkaku Islands in the East China Sea on Monday.
The ministry says that at around 7:44 a.m., a Chinese frigate entered Japan's contiguous zone southwest of Uotsuri Island. It left the zone about 6 minutes later.
It is the fourth time a Chinese naval vessel has been spotted entering Japan's contiguous zone off the Senkaku Islands. The last entry was by a naval hospital ship in June 2018.
The ministry says that a Russian frigate also entered the contiguous zone off the Senkaku Islands shortly after 7 a.m. and navigated in the zone for over 1 hour.
Ministry officials are analyzing the aim of each of the vessels while continuing to monitor their movements.
The government lodged a protest with the Chinese government through diplomatic channels. It also called on the country to prevent a recurrence.
Japan controls the Senkaku Islands. The Japanese government maintains the islands are an inherent part of Japan's territory. China and Taiwan claim them.