Dry Air Hampers Containment Of Ashikaga Wildfire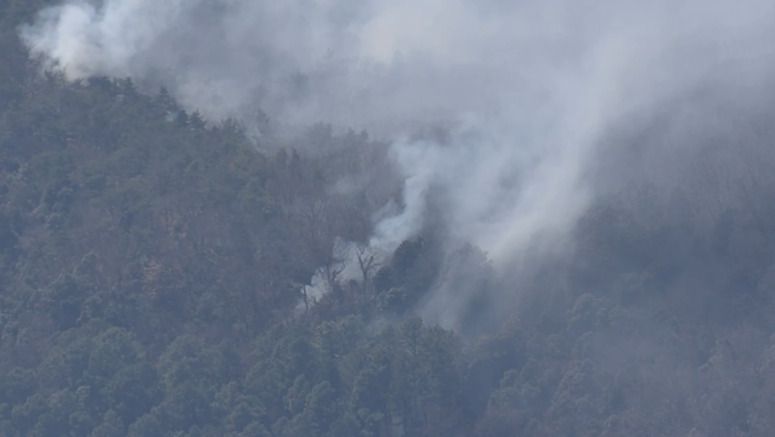 Firefighters have been struggling to contain a forest fire in Ashikaga City, north of Tokyo, as the air continues to be extremely dry for four days after the fire broke out.
The city in Tochigi Prefecture has advised members of 207 households to evacuate.
Officials from the prefecture say the fire scorched about 100 hectares as of 3 p.m. on Thursday and is still raging in a wide area. The fire broke out on Sunday in the city's mountain foot area.
Self-Defense Force helicopters were dousing the area while firefighters were spraying water on the ground. The dry air made firefighting difficult and officials say no end is in sight.
As of 2 p.m. on Thursday, 15 people from nine households were evacuated to three shelters.
The authorities say no one has been injured but a wooden structure of a Shinto shrine in the mountain was completely burnt out.
Ashikaga Mayor Izumi Satoshi said that in addition to the dry air, smoldering fallen leaves have been blown away by winds and are spreading the fire. He said he requested the Tokyo Metropolitan Fire Department to dispatch its emergency fire response team to his city.