Emanuel Makes Case To Be Japan Envoy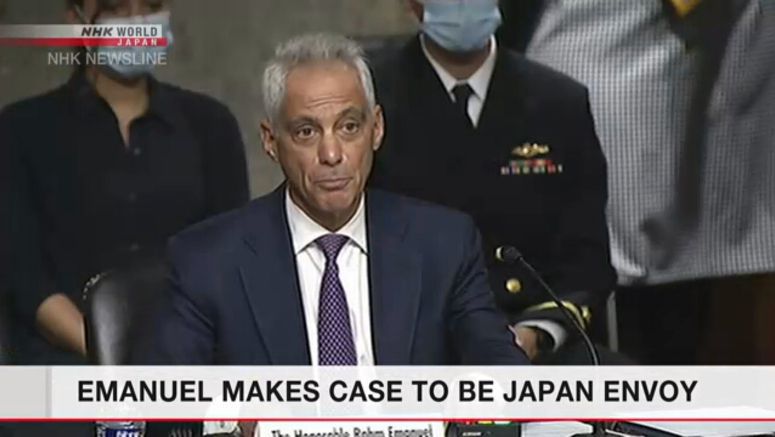 US President Joe Biden's nominee for Ambassador to Japan has gone before Congress to defend his record. Rahm Emanuel made the case Wednesday for why the Senate Foreign Relations Committee should approve his nomination.
Emanuel served as chief of staff to Barack Obama then as mayor of Chicago. He has earned a reputation for bluntness.
Emanuel told senators that the relationship between the US and Japan has been the cornerstone of peace and prosperity in a free and open Indo-Pacific. He said he would deepen those ties.
As one of Obama's closest advisors, Emanuel took a hard line against Beijing. He told the committee he would do that as ambassador too.
Some senators grilled Emanuel over the police killing of a Black teenager in Chicago in 2014, while he was mayor. A dashboard camera showed Laquan McDonald being shot several times. The city took more than a year to release the video.
Critics accuse Emanuel of a cover-up. He said prosecutors in the case concluded he did nothing "improper."
The last person to serve as ambassador, Bill Hagerty, resigned to run for the Senate. The position has been vacant for more than two years.