Fatal Car Accident Involving 97 - Year - Old Raises Questions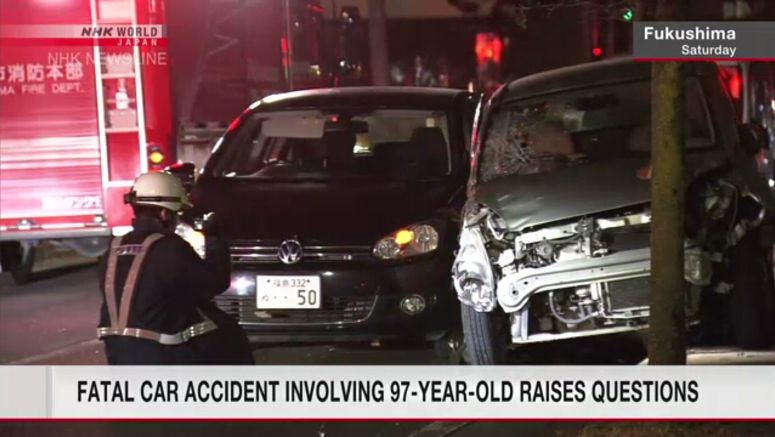 A fatal car accident involving a 97-year-old driver is raising questions about Japan's testing requirements for elderly license holders.
Police say the driver had cleared a cognitive impairment screening when he renewed his license two years ago.
The accident happened in northern Japan on Saturday. The man's car hit a woman on the sidewalk before knocking down trees and crashing into three vehicles waiting at a red light.
The woman died and four people in the cars were injured. Police say there was no indication he tried to brake. The driver was arrested on suspicion of negligent driving causing death.
Neighbors say the man appeared to have difficulty controlling his car and was having trouble just backing it up and parking.
More than 340 fatal car accidents that occurred last year involved drivers aged 75 or older. They accounted for about 15 percent of all fatal accidents, which is a record high.
Drivers 75 or over must undergo cognitive impairment screening to test their memory and judgment capabilities before they renew their licenses. They are currently required to do this every three years.
Professor Tokoro Masabumi of Rissho University says, "Even if you were OK three years ago, you may not be now. Ideally, senior drivers should take a cognitive test annually just as they would undergo a health check."
The expert suggests authorities should increase their cooperation with medical institutions.