Fire Agency Calls For Safety After Fatal Accident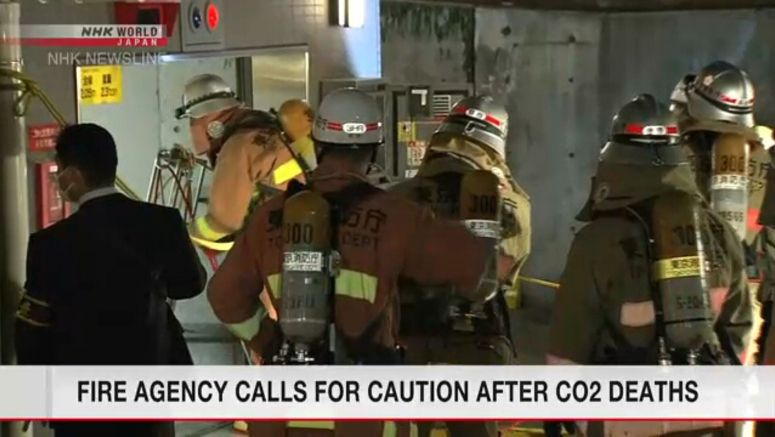 Japan's fire agency has instructed municipalities across the country to take thorough safety measures following a fatal accident involving a fire-extinguishing system.
The accident occurred on Thursday in the underground parking lot of a condominium in Tokyo's Shinjuku Ward.
Four workers died after carbon dioxide, which was apparently released by a fire-extinguishing system, filled the site.
The Fire and Disaster Management Agency issued a notice to municipalities and anti-fire equipment industry groups.
The notice says that when work is underway near fire-extinguishing equipment that releases carbon dioxide, personnel who are qualified to check such devices should be present to do on-site safety checks.
It also says work should be started after closing the main valve so as to ensure extinguishing agent will not be released accidentally.
The fire agency issued similar notices following fatal accidents related to fire-extinguishing devices in the city of Nagoya in central Japan last year and in Tokyo in January.