Foreign Minister Hayashi Protests Russia's Handling Of Japanese Diplomat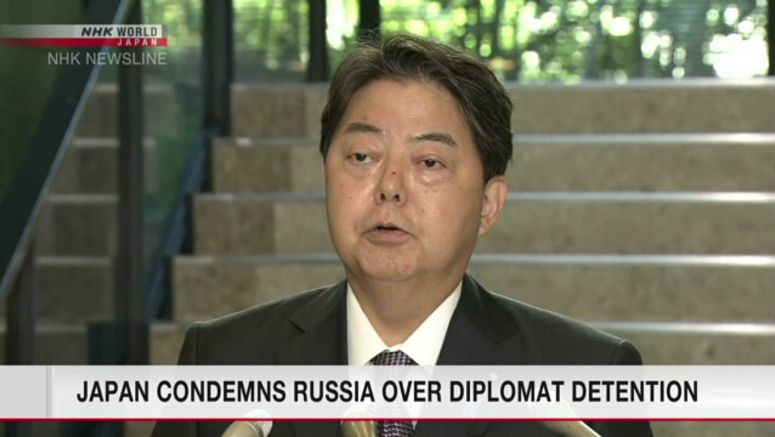 Japan's Foreign Minister Hayashi Yoshimasa says he has lodged a stern protest with Russia after a Japanese diplomat in Vladivostok was detained and ordered to leave the country for alleged espionage.
Russia's Federal Security Service said Monday the Russian government declared a diplomat at the Japanese Consulate General in the far eastern port city persona non grata.
Speaking to reporters in Tokyo on Tuesday, Hayashi said the Russian foreign ministry notified the Japanese Embassy in Moscow that the diplomat must leave Russia for engaging in illegal information gathering activities.
Hayashi denied that the consular official had engaged in illegal activities as claimed by Russia and said the diplomat had been questioned in a coercive manner.
He said the official was blindfolded and physically restrained when detained.
Hayashi added that Russia's handling of the diplomat is a clear and serious violation of the Vienna Convention and the bilateral consular convention.
He called the treatment unbelievable behavior and added that it is extremely regrettable and unacceptable.
Separately, Vice Foreign Minister Mori Takeo summoned Russia's ambassador to Japan, Mikhail Galuzin, and lodged a protest. Mori demanded that Russia issue a formal apology and promise that this kind of incident will not happen again.
Mori also told the ambassador that the Japanese government believes it needs to take corresponding measures.