Ftx Japan Aims To Refund Customer Assets By Year - End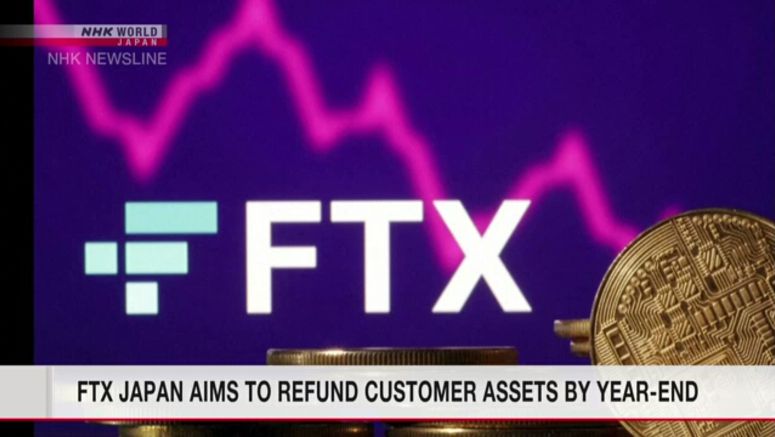 Officials at the Japanese unit of now-bankrupt cryptocurrency exchange FTX Trading says its customers will soon be able to withdraw assets from their accounts.
FTX Japan's executives have told NHK that customer funds are frozen at the moment because the subsidiary uses its parent firm's computer system, which is currently down.
They say they are developing their own system that should be completed by year-end. Customers will then be able to take out their assets.
The Japanese subsidiary says it held nearly 20 billion yen, or about 138 million dollars, in cash and deposits as of November 10. It says it has not confirmed any flow of customer assets out of Japan.
The Wall Street Journal has reported that about 370-million dollars of crypto funds may have been illegally withdrawn from the platform of FTX Trading.
The parent firm and roughly 130 group companies filed for Chapter 11 bankruptcy protection with a US court earlier this month. The Japan unit is one of those companies.
FTX Trading announced on Saturday it is preparing to unload some of its businesses. It says the Japanese subsidiary will likely be sold.