Futaba Town Harvests First Rice Since 2010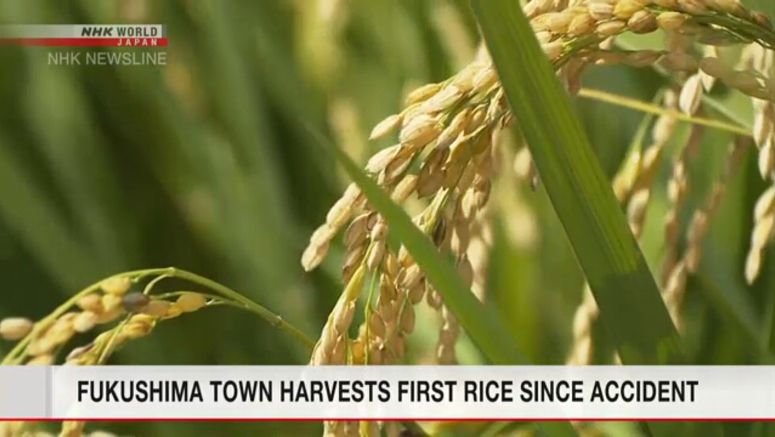 A town in northeastern Japan that co-hosts the crippled Fukushima Daiichi nuclear plant has had its first rice harvest in 11 years.
All residents of Futaba Town remain in evacuation since the nuclear accident at the plant in March 2011.
The town used to have about 470 hectares of rice fields.
The town's Shimohatori district, which aims to have its evacuation order lifted next spring, grew rice plants this year on an experimental basis toward restarting full-scale farming in the future.
On Wednesday, three farmers came back to the district to harvest rice on a 10-acre paddy.
The reaped plants are to be tested by Fukushima Prefecture for radioactive substances before being disposed of.
If the substances' levels are below the government limit, the town plans to go ahead with demonstrative cultivation next year and resume full-scale rice farming by 2025.
Farmer Kohata Osamu said the harvest made him emotional. He expressed hope that the experimental farming will serve as reference for those thinking of growing rice again.