Gymnast Uchimura: Proud To Have Represented Japan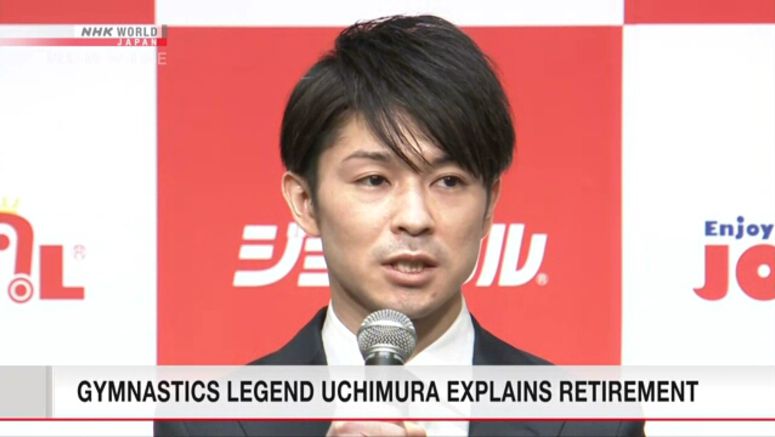 Gymnastics legend Uchimura Kohei says he's proud to have represented Japan for more than half of his life. The Olympic champion announced his decision to retire on Tuesday.
Uchimura said at a news conference on Friday that he has no particular feeling or sense of reality about retiring from competition.
Uchimura said he began gymnastics when he was three years old and his career spanned 30 years, including 16 years as a national team member.
He said he'll now be able to speak about various matters with confidence.
Referring to the timing of his decision, he said it was very tough and that he felt he'd come to a dead end when practicing after the 2020 Tokyo Olympics, ahead of the World Championships in October.
Uchimura said that at the championships, he thought the event might be his last. He said that while performing, he was just thinking about qualifying for the final and landing on his feet. Uchimura finished in sixth place.
He recalled his last routine, saying he's happy he was able to show younger athletes a signature performance, including a "real landing."
The 33-year-old from Nagasaki Prefecture won Olympic gold in the individual all-around category at the London 2012 and Rio de Janeiro 2016 games. He also won six straight World Championships.
At the Tokyo Olympics, he competed in only one category, the horizontal bar. But he did not qualify for the final.