Heatstroke Alerts Issued For Many Places In Central Japan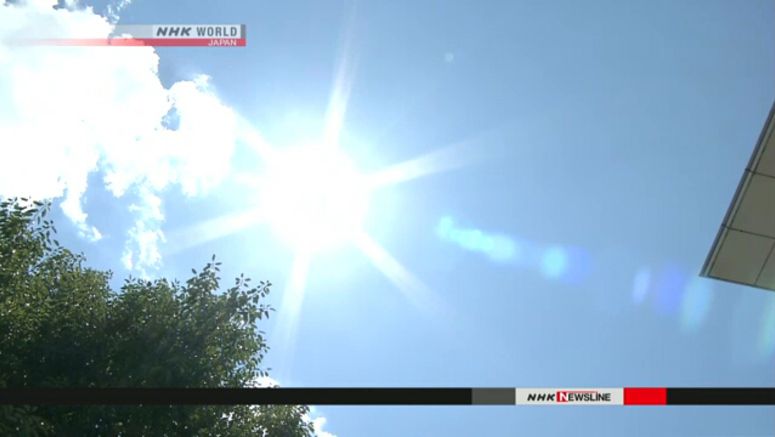 Japanese officials have issued heatstroke alerts for many places in central Japan as temperatures are expected to soar on Saturday.
A high pressure system is bringing clear skies and high temperatures to a wide area from northern to western Japan.
In the cities of Toyooka and Fukui, in western Japan, the mercury will likely shoot up to as high as 37 degrees Celsius during the day.
Daytime highs of 36 degrees are forecast for the cities of Tottori, Osaka, Nagano, Kofu, and Maebashi, 35 degrees for Kanazawa, Nagoya, and Fukushima cities.
Central Tokyo is also expected to see temperatures rise to 34 degrees.
The Environment Ministry has issued heatstroke alerts for nine prefectures in central Japan -- Kanagawa, Saitama, Chiba, Ibaraki, Tochigi, Gunma, Nagano, Yamanashi, and Niigata.
Officials are calling on people to stay hydrated and use air conditioners to avoid heatstroke.