Jal Commits To Sustainable Aviation Fuel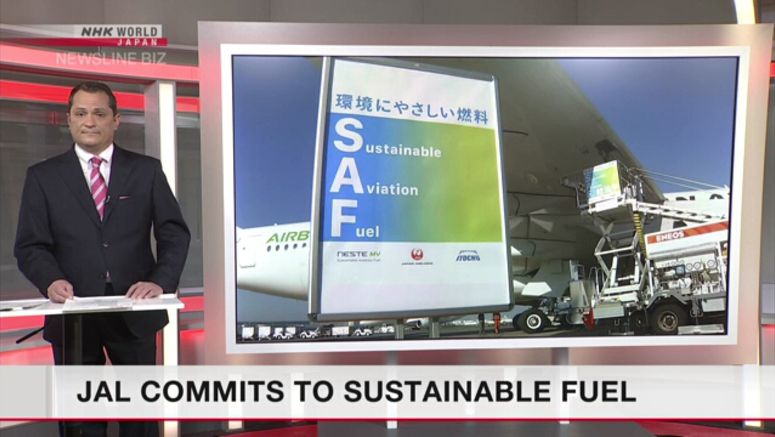 As the aviation industry faces pressure to reduce its environmental impact, Japan Airlines has operated the first net-zero emission flight in the country thanks to sustainable aviation fuel, or SAF.
SAF made up 40 percent of the fuel used for a JAL charter flight on the Haneda-Naha route.
The sustainable fuel is produced mainly from waste oils, and is said to cut CO2 emission by about 80 percent.
The airline is aiming to achieve net-zero emissions by 2050 through using SAF and other measures.
The company says the flight's CO2 output was net-zero, because of the fuel-efficient plane and emission trading.
A passenger on the flight said he is interested in this initiative by the airline industry and wants to support it.
Aoki Noriyuki, Chair of the Sustainability Promotion Committee of Japan Airlines said "We are trying to come up with strategies for air travel that will make us proud of what we are doing for the global environment and society."
JAL is planning to start using SAF in regular flights in 2024. Its rival ANA has been using the fuel since 2020.