Japan, S.korea Business Groups Meet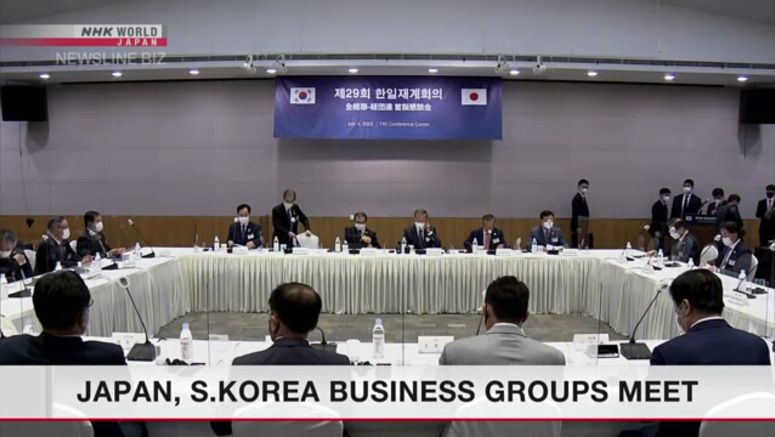 Japan's most influential business lobby and its South Korean counterpart met for the first time in three years.
The groups said the private sector needs to play an active role to improve bilateral ties.
Leaders of the Japan Business Federation, or Keidanren, and the Federation of Korean Industries gathered in Seoul on Monday.
The two business executive groups had suspended an expected meeting in 2020 because of the coronavirus pandemic.
At the beginning of the meeting, FKI Chairman Huh Chang-soo told the participants that the two countries have much room for cooperation.
He also said that is why they have to strengthen economic ties and quickly normalize soured bilateral relations.
Keidanren Chairman Tokura Masakazu said that building a good and stable political and diplomatic relationship is the key to advancing economic and human interactions.
He added, he strongly hopes dialogue between leaders and ministers of Japan and South Korea will resume at an early date.
The participants then exchanged views on cooperation in common challenges, including declines in the number of children. They also discussed an increase in interactions between people of both countries with a resumption of visa waivers.