Japan To Lift State Of Emergency In 6 Prefectures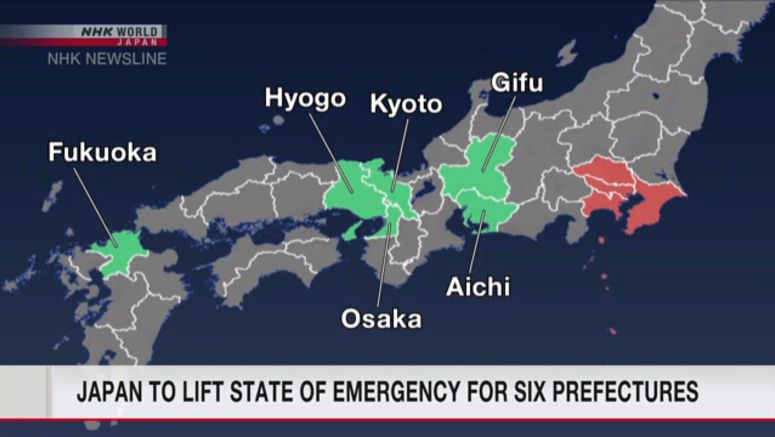 The Japanese government plans to lift a state of emergency for six prefectures on Sunday as the number of coronavirus cases decline. But the declaration will remain in place for Tokyo and three neighboring prefectures.
Osaka, Kyoto, Hyogo, Fukuoka, Aichi and Gifu will all be released early from the state of emergency.
But Tokyo, Kanagawa, Saitama and Chiba will see the declaration remain in place until March 7 -- the date announced by the central government.
Authorities in those areas will continue to urge residents not to go out in public unless it's essential and to embrace remote work practices as much as possible.
The minister in charge of the coronavirus response, Nishimura Yasutoshi, said even after the declaration is lifted, measures to prevent the spread of infections should stay in place.
Nishimura said, "In places where the emergency is lifted, we want to monitor entertainment districts and such places for any sign of a resurgence."
Government officials will discuss the plan with an expert panel Friday afternoon.