Japan To Suspend Entry Of New Foreign Arrivals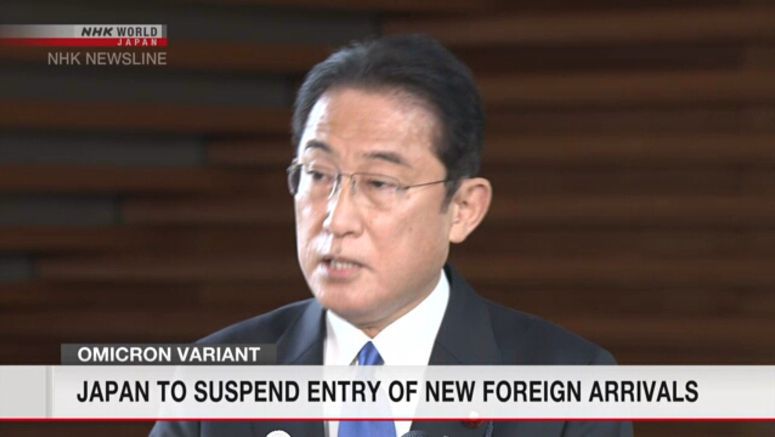 Japan is reimposing a ban on new foreign arrivals. The government tied the decision to the Omicron variant of the coronavirus, a potentially infectious strain first detected in South Africa.
Foreign students, business people and technical trainees counting on recently eased border controls look set to wait at least another month.
Prime Minister Kishida Fumio said, "I decided to put entry restrictions in place for foreigners from all over the world starting on Tuesday, as an emergency measure. We are aiming to avoid the worst situation from occurring in this country."
Kishida calls the measures temporary. He also said officials are testing to see if a traveler from Namibia may have been infected with the variant.
The government is tightening restrictions on residents returning home from over 40 countries, including parts of Africa and Europe.
They must now stay at designated facilities for up to 10 days upon arrival.
Japan's National Institute of Infectious Diseases classified Omicron as a "variant of concern" and called on residents to remain vigilant.