Japan Trials Co2 Emissions Trading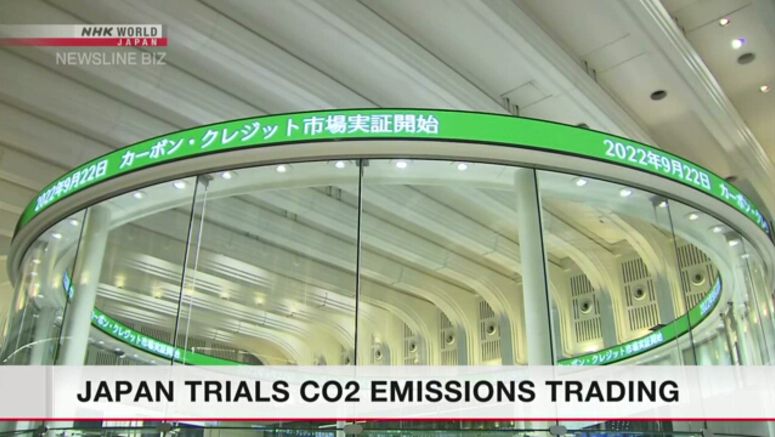 A group of Japanese firms can now buy and sell carbon emissions credits as part of a trial that's expected to form the basis of a nationwide trading scheme.
More than 140 businesses and other organizations are taking part in the industry ministry test.
They can get credits by cutting their emissions more drastically than their goals, either by using renewable energy or through other methods. They can then trade the credits like shares and bonds.
Participating firms are hoping their involvement will attract environmentally-conscious investors.
The market is also expected to give firms incentives to invest more in carbon-cutting efforts.
The ministry plans to run the test through January next year, and will analyze the results with a view to launching a full-fledged trading scheme in fiscal 2023 or later.