Japan, Us, S.korea Discuss N.korea, China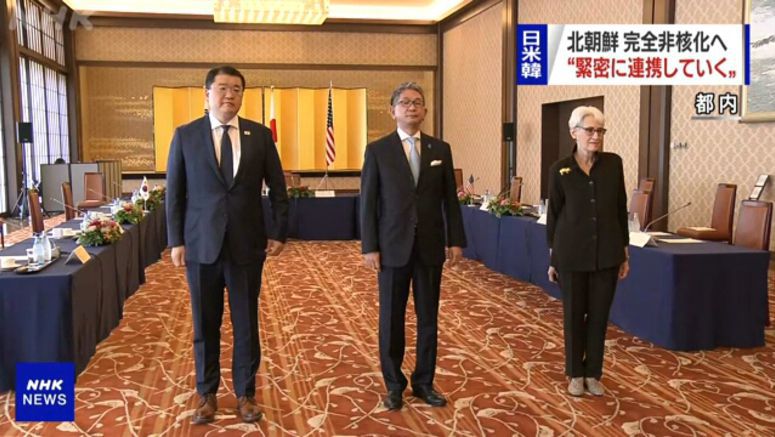 The vice foreign ministers of Japan, the United States and South Korea have reaffirmed their intention to continue working together in dealing with North Korea and China.
Japan's Vice Foreign Minister Mori Takeo, US Deputy Secretary of State Wendy Sherman and South Korea's First Vice Foreign Minister Choi Jong-kun met in Tokyo on Wednesday. It was the first meeting among the three countries' vice foreign ministers in about four years.
They exchanged opinions on a review by the administration of President Joe Biden of US policy on North Korea.
They agreed on the importance of fully implementing UN Security Council resolutions to completely denuclearize the North.
Mori sought cooperation from the US and South Korea in resolving the abductions of Japanese nationals by North Korea. Sherman and Choi pledged all-out support.
The three also discussed China's hegemonic activities in the East China Sea and elsewhere.
They agreed that the international community must unite against any unilateral attempts to change the status quo by force.
The officials also agreed to step up partnership and cooperation on global issues such as the coronavirus and climate change.