Japanese Company Tests Power Generation System That Uses School Leftovers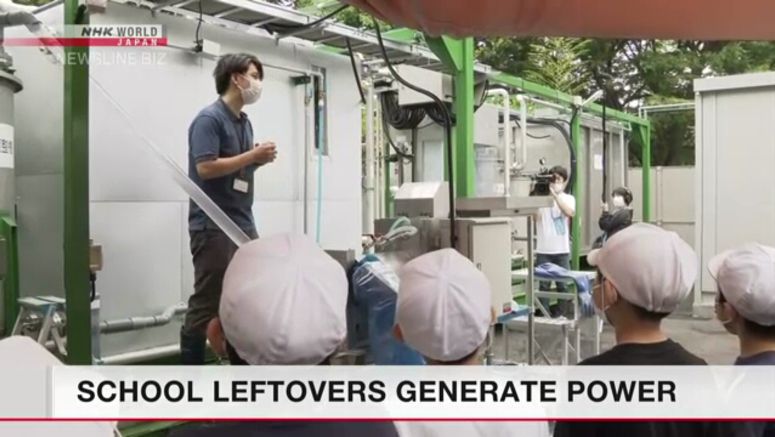 A test has begun in Japan using leftovers from school meals to generate electricity. It involves a small biogas power plant developed by telephone giant NTT East and its group companies.
Local elementary school children visited the plant in western Tokyo to see how the leftovers are processed.
The biogas plant is capable of generating electricity for 30 households per day from one ton of food scraps.
Children also gave plants fertilizer which is a by-product of the process.
An NTT East official said an average food processing factory produces two tons of waste a day. It needs to pay to have the waste incinerated, increasing the burden on the environment.
He also said they want to create a society which promotes more recycling with similar projects because Japan has limited resources.
NTT East hopes to sell full-scale biogas plants to companies and local governments in urban areas, if the test is successful.