Japanese Diplomat Detained, Ordered To Leave Russia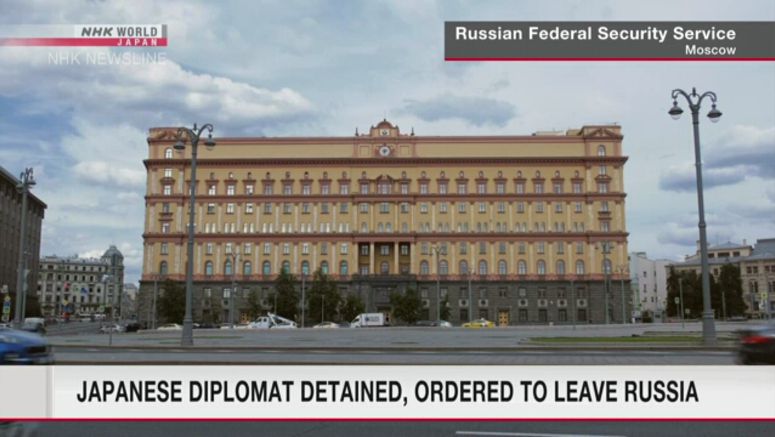 Russia's Federal Security Service says it has detained a diplomat from the Japanese Consulate General in the Russian Far Eastern port city of Vladivostok for alleged espionage and has ordered him to leave the country.
The security agency said the Russian government declared the Japanese diplomat persona non grata.
The Russian foreign ministry said in a statement on Monday that it summoned a senior Japanese Embassy official in Moscow over the "illegal activities" of the consul. It also said the ministry notified the official that the diplomat in question must leave Russia within 48 hours.
The ministry said it also lodged a strong protest against the Japanese government.
The Japanese Embassy in Moscow confirmed that a diplomat with the consulate general in Vladivostok received such an order.
Japanese embassy officials said Russia's detention and interrogation of the consul is extremely regrettable and totally unacceptable, since it is a clear violation of the Vienna Convention. They said the Japanese embassy has lodged a protest with the Russian foreign ministry.
Relations between Japan and Russia have soured over the ongoing Russian invasion of Ukraine. In April, both countries expelled each other's diplomats in tit-for-tat moves.