Japanese Government Urged To Allow Foreign Tourists Back In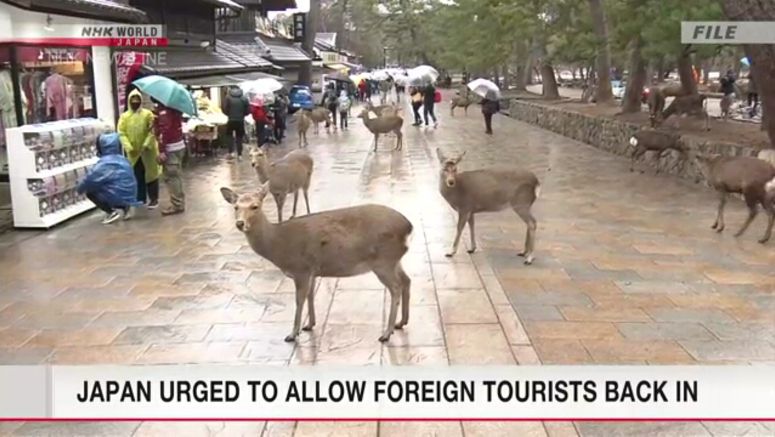 Groups representing Japan's tourism industry have urged the tourism ministry to allow foreign tourists back into the country as soon as possible.
The coronavirus pandemic prompted the government to close the borders to tourists.
The groups on Thursday presented their written request to Tourism Minister Saito Tetsuo. The groups include the Japan Association of Travel Agents, the Japan Hotel Association, major airlines and Japan railway companies.
In the document, they point out that Japan is one of the few countries in the world closed to tourists.
They also say that if such strict measures drag on, travelers will no longer think of Japan as a place they need to visit.
The request also says allowing inbound tourists again will be key to Japan achieving a V-shaped economic recovery.
The groups also requested the end of a daily cap on foreign arrivals, and for the COVID-19 warning level set by the foreign ministry to be lowered.
Takahashi Hiroyuki, Chairperson of Japan Association of Travel Agents, said "We believe the weaker yen will help the tourism industry and we see this as a business tailwind. This should be a great opportunity for the government to bring tourists back to Japan."
The Japanese government is considering allowing back foreign travelers in phases starting in June at the earliest, after carefully assessing the coronavirus situation in Japan and abroad.