Japan's Ldp Loses Parliamentary Elections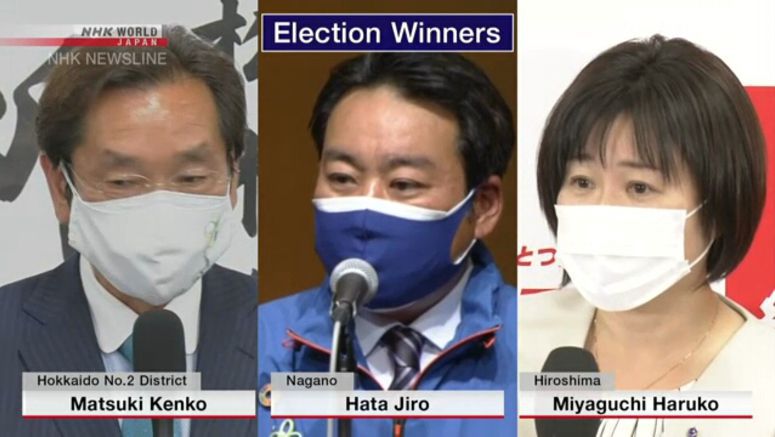 Japan's ruling Liberal Democratic Party failed to win any of the three seats up for grabs in parliamentary elections on Sunday, the first national elections since Prime Minister Suga Yoshihide took office in September last year.
Candidates backed by opposition parties won a re-held Upper House election in the Hiroshima constituency, an Upper House by-election in the Nagano constituency, and a Lower House by-election for the No. 2 district in Hokkaido.
The LDP fielded candidates in all but the Hokkaido constituency.
The elections in Hiroshima and Hokkaido were called after the seats held by former LDP lawmakers were vacated over vote-buying and bribery scandals.
Within the ruling camp, some say the election results would not directly affect Suga's handling of the government, attributing the setback to contentious issues that each constituency has, such as that of politics and money.
Others say that one reason is voters' discontent with the government's response to the coronavirus pandemic.
The government and ruling camp aim to strengthen anti-virus measures and speed up the vaccine rollout to prepare for a Lower House election that must be held by the fall.
Opposition parties say they won because they jointly backed a single candidate in the three elections. The parties plan to accelerate talks on how to cooperate in the upcoming elections.
The opposition camp also believes that the election results are a judgment by voters on what they regard as the government's slow response to the coronavirus situation.