Japan's Lower House Speaker Discloses More Connections To Ex - Unification Church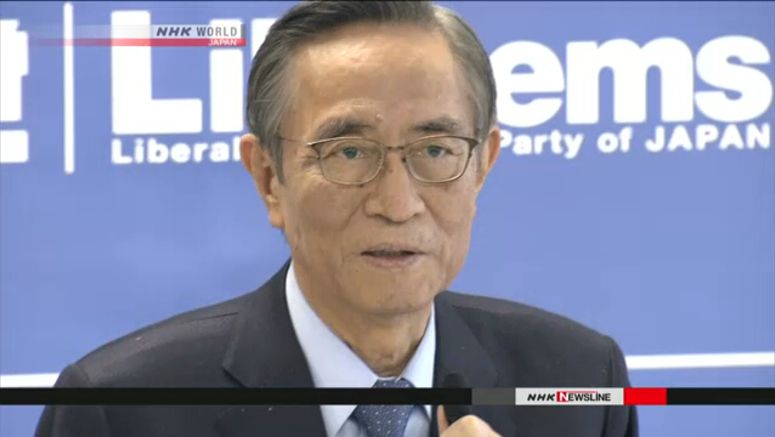 The speaker of Japan's Lower House has acknowledged that he had attended more gatherings related to the former Unification Church than he reported last week.
Hosoda Hiroyuki's latest account of his connections to the controversial religious group was disclosed through Diet representatives who met with him on Friday.
The chair of the Lower House steering committee told reporters that Hosoda admitted taking part in four more gatherings related to the group.
This is in addition to the four meetings the speaker reported in a statement released last week. Opposition parties had criticized the statement for lacking detail.
One of their points was that Hosoda failed to disclose whether he received campaign support from the former Unification Church.
In his latest account, the speaker reportedly said a related entity in his constituency had indicated it intended to support him, but that he has been unable to find out exactly how it may have done so.
Hosoda is quoted as saying that he at least confirmed that the religious group did not join the activities of his campaign office. He said he is continuing to check the facts.
A lawmaker from the largest opposition Constitutional Democratic Party who was among those briefed by Hosoda on Friday said the doubts have not been cleared up.
He said he told Hosoda that he will not be able to convince the public unless he explains the facts in his own words at a Lower House committee session or a news conference. But he said that Hosoda did not respond.
The opposition lawmaker also said the speaker still has not given an answer on whether the religious group was systematically involved in campaign activities when Hosoda headed a Liberal Democratic Party faction.
The former Unification Church has been accused of collecting massive amounts of donations from its followers and engaging in dubious marketing schemes.
The group came under the spotlight following the killing of former Prime Minister Abe Shinzo. The suspect has reportedly said his family was ruined by the church, and that he attacked Abe due to his alleged links with the group.