Japan's Northern Tohoku Region Hit By More Heavy Rain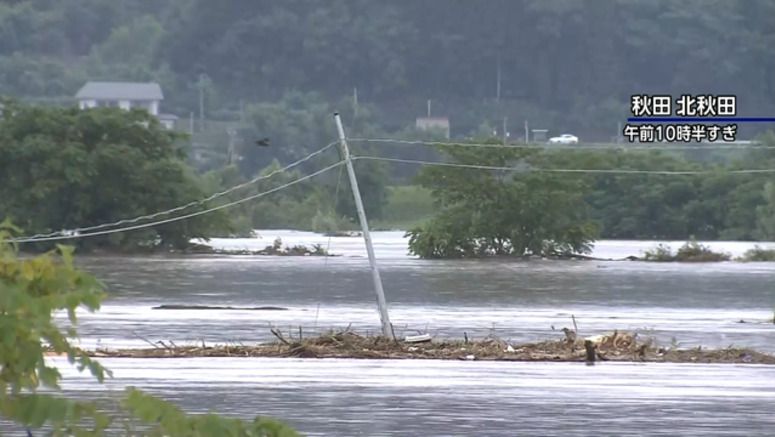 A weather front hovering over northern Japan together with a mass of damp air is bringing intense rainfall to the northern Tohoku region and the Hokuriku region.
Hourly precipitation of about 100 millimeters reportedly fell in parts of Kanazawa City, Ishikawa Prefecture, on Saturday afternoon.
The rain could intensify after briefly weakening. People are advised to remain vigilant against landslides and flooding and to evacuate to safer places if necessary.
Northern Tohoku has already been lashed by record rainfall in recent days. There are concerns that any more rain could cause massive landslides.
The Meteorological Agency is calling for continued caution against landslides, flooding of low-lying areas and overflowing of rivers as well as lightning strikes, gusty winds and hail.