Johnson Backs Tokyo Games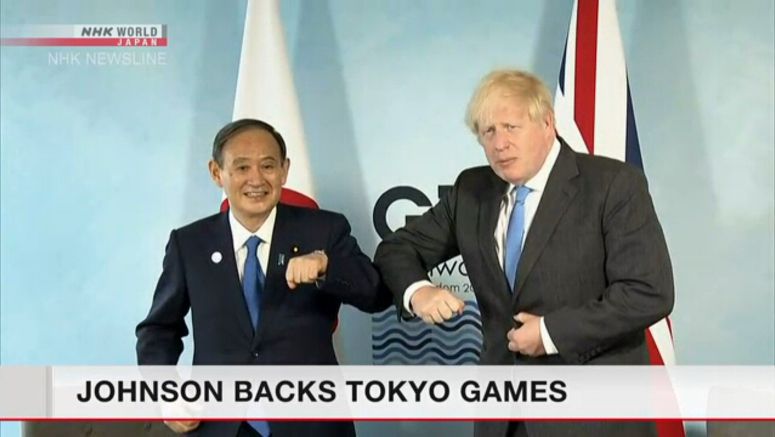 British Prime Minister Boris Johnson has expressed support for holding the Tokyo Olympics and Paralympics in talks with Japanese Prime Minister Suga Yoshihide.
The two spoke on Friday on the sidelines of the Group of Seven summit in Cornwall, Britain.
Johnson expressed confidence that the Games, which kick off on July 23, will be held successfully.
Suga praised Johnson's efforts to realize what is the first face-to-face G7 summit in two years.
The leaders also agreed on the need to establish an international order to confront challenges including the coronavirus pandemic and climate change.
Suga welcomed Britain's dispatch of an aircraft carrier strike group to the Indo-Pacific region and plans for a port of call in Japan. The two leaders agreed to speed up efforts to hold bilateral and multilateral drills.
They also affirmed the need to establish an international order based on the rule of law in the Indo-Pacific and other regions.
Johnson and Suga also discussed the situation in East Asia, including China. They agreed to continue working together to deal with North Korea, including the issue of its abductions of Japanese nationals.