Kddi Mobile Services Mostly Restored Across Japan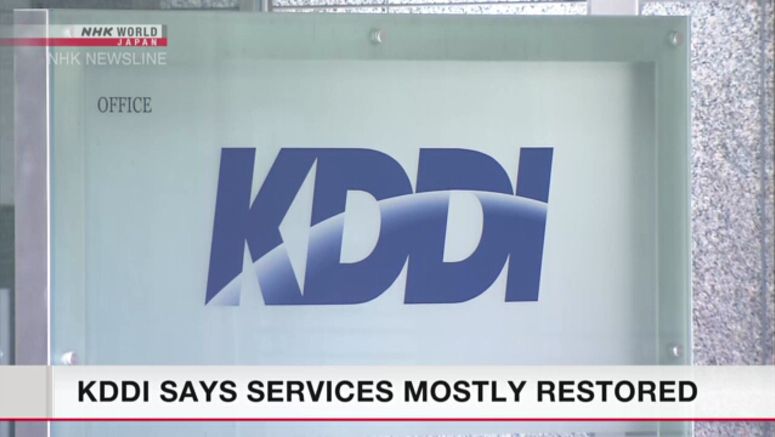 Major Japanese mobile communications provider KDDI said on Monday afternoon that most of its services, including voice calls, were operating smoothly after more than two days of serious disruption.
The company earlier said data communications had mostly been restored as of 7 a.m. on Monday. But voice calls were patchy until the firm announced that they were back in working order as of 4 p.m.
KDDI says it will make another announcement when its services have been fully restored.
The glitches began just after 1:30 a.m. on Saturday.
The problems have lasted more than 62 hours and the company says as many as 39.15 million users may have been inconvenienced. Subscribers to UQ mobile and povo, which use KDDI's network, have also had trouble utilizing their services.
Firms that rely on the network have also faced disruptions. Logistics and weather data-collecting services are among the wide range of businesses affected.
The communications ministry regards the disruption as a serious incident as defined by the Telecommunications Business Act. The ministry says it will respond accordingly after receiving an official report from KDDI and may hand down administrative instructions.