Kishida Calls For Greater Investment In Japan, Vows Sustainable Growth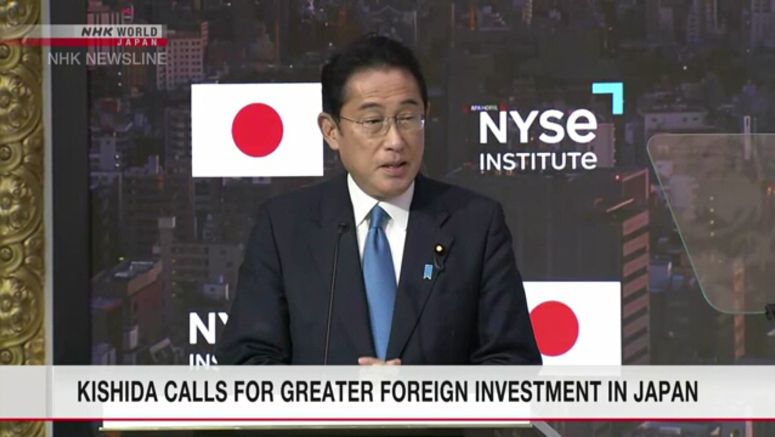 Japanese Prime Minister Kishida Fumio has called for more active international investment in his country's economy, pledging continued domestic growth.
The appeal was part of a speech at the New York Stock Exchange on Thursday.
Kishida advocated an economic policy he calls "a new form of capitalism." He said it is designed to promote growth and sustainability by harnessing the "creative energy" of the private sector and responding to various risks, such as climate change.
He promised this would be achieved by mobilizing "every possible policy instrument," including budgetary, taxation and deregulatory steps.
The prime minister cited investment in human resources as one of his priorities, and discussed his plan to rejuvenate the labor market.
Kishida said the plan involves bringing about a performance-based pay scale, rather than the traditional seniority-based system that guarantees lifetime employment.
Kishida reiterated his desire to encourage people to invest their financial assets, instead of parking them in savings. He floated the idea of scrapping time limits on investments under a program to offer tax exemptions for individual investors.
Kishida outlined moves to boost cooperation between Japan and the United States in the semiconductor industry.
He said "supply-side investment under international coordination" might be one of the important issues to be discussed at next year's Group of Seven summit in Hiroshima.