Kishida: Japan Will Further Ease Covid Border Controls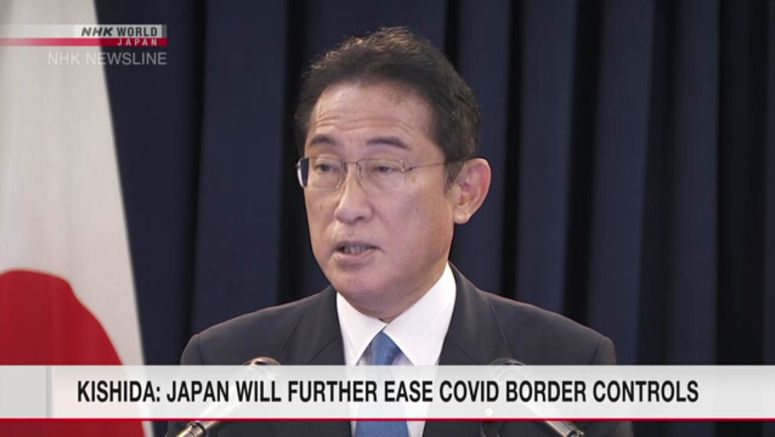 Japanese Prime Minister Kishida Fumio has said Japan will further ease border controls aimed at preventing the spread of the coronavirus.
Kishida made the comment to reporters in New York where he attended the United Nations General Assembly.
Kishida said Japan will end the limit on the number of people entering Japan. It will also lift the ban on individual travel and allow visa-free visits from October 11.
Japan now limits the number of entrants to 50,000 per day. The number of daily infections has been decreasing, so the tourism industry and other sectors are calling on the government to further ease the border controls.
Separately, Kishida said he is committed to reforming the UN and strengthening its functions. He said he will lead discussions at the UN and the Group of Seven advanced economies to address challenges facing the world.
Japan will serve as the rotating chair of the G7 next year. It will host the G7 summit in Hiroshima in May. The country will also be a non-permanent member of the UN Security Council for two years starting in January.
Kishida spoke with leaders of countries such as the United States, Britain, the Philippines and South Korea on the sidelines of the General Assembly.
He said he shared their strong concerns about the fallout from Russia's invasion of Ukraine, including rising prices, the energy supply crisis, and a possible global economic slowdown.
Kishida said he will address these issues and revitalize Japan's economy with a comprehensive economic package by the end of October.