Kishida Plans Cabinet Reshuffle As Early As Wednesday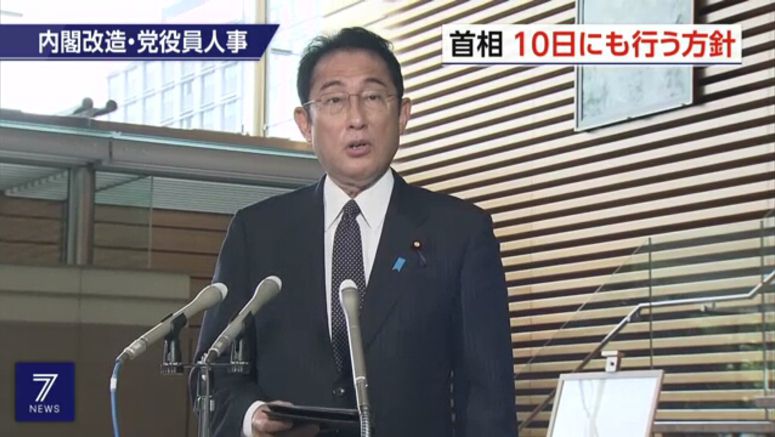 Japanese Prime Minister Kishida Fumio plans to reshuffle his Cabinet and executives of the governing Liberal Democratic Party as early as next Wednesday.
He notified senior LDP officials of his plans on Friday after a three-day extraordinary Diet session that followed the July Upper House election.
The LDP is expected to decide to give Kishida, the party leader, control over personnel choices at meetings on Monday.
Observers will be closely watching how much Kishida will change his Cabinet lineup.
The reshuffle will come amid mounting diplomatic challenges, including the prolonged Russian invasion of Ukraine and increasing tensions between the United States and China. Kishida is also facing a number of challenges at home, such as the coronavirus pandemic and rising prices.
As for the LDP personnel changes, the key question is whether the party's Vice-President Aso Taro and Secretary-General Motegi Toshimitsu will keep their current posts. The two have been deeply involved in the Kishida administration.
It will also be closely watched how Kishida treats members of the LDP's largest faction that was formerly led by late former Prime Minister Abe Shinzo. Another question is whether issues surrounding the religious group Family Federation for World Peace and Unification, formerly the Unification Church, will affect his choices.