Kono To Coordinate Japan's Vaccine Rollout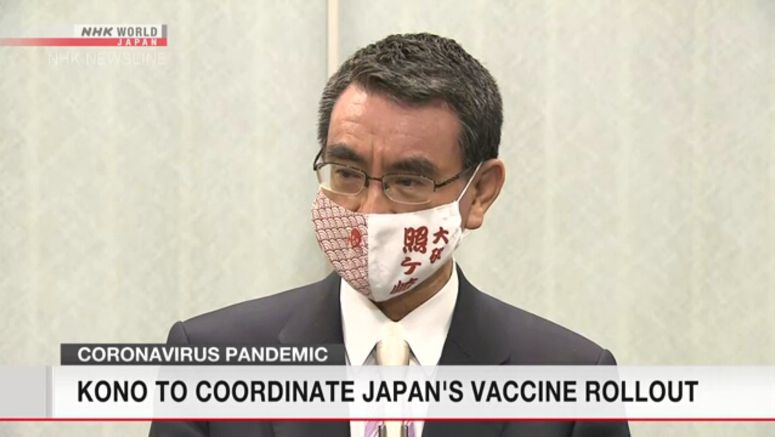 Japan's Regulatory Reform Minister Kono Taro will lead the efforts to roll out coronavirus vaccines in the country, with the aim of starting by late February.
Prime Minister Suga Yoshihide on Monday instructed Kono to coordinate the entire process.
The government sees vaccinations as a key to containing the spread of the virus. It aims to make vaccines available by late next month, after checking their safety and efficacy.
Kono said authorities need to work as a team in cooperation with the public.
Kono said he will strive to get as many people as possible vaccinated as quickly as possible.
The government hopes to start vaccinations for medical workers around late February and for the elderly in late March, followed by those with underlying health conditions.
The government plans to step up coordination with municipalities, so they will be able to administer vaccines smoothly to residents. It also plans a public relations campaign to encourage people to get their shots.
The government will continue to call on people to cooperate to reduce commuting by 70 percent and refrain from nonessential outings.
In Tokyo and 10 other prefectures covered by the latest state of emergency, foot traffic has not been reduced as much as when the previous one was in place in the spring of last year.