'la Nina' May Have Been Behind Heavy Snow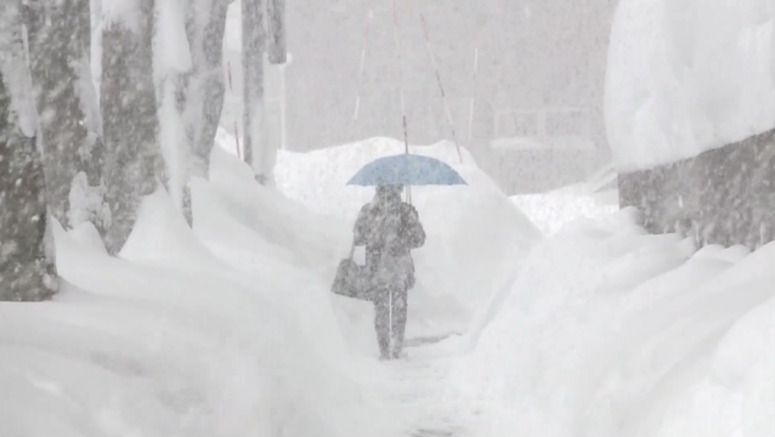 Japan's Meteorological Agency says a La Nina weather pattern could have contributed to the recent heavy snowfall across wide areas of the country.
A frigid air mass blew in from the Asian Continent, dumping heavy snow in areas along the Sea of Japan from late December to early January.
A record 48-hour snowfall was logged at five locations, including 78 centimeters recorded in Hikone City in Shiga Prefecture.
The agency says the cold air moved south toward Japan as the jet stream in high latitudes meandered greatly in the Far East region. Another jet stream in lower latitudes also snaked near Japan.
Officials say the La Nina phenomenon could be a factor behind it.
La Nina occurs when sea surface temperatures in the eastern equatorial Pacific Ocean become cooler than usual. The phenomenon is thought to affect weather around the world.
Meanwhile, weather officials are warning that snow may fall in wide areas on the Pacific side next week due to a low pressure system approaching the country.