Matsui: Japan Should Attend Un Nuclear Meeting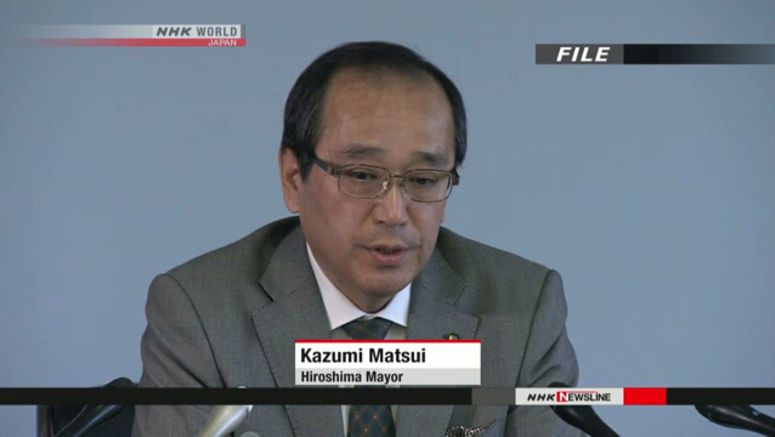 The mayor of Hiroshima City says the central government should attend as an observer a meeting of the signatories of a United Nations treaty that bans nuclear weapons.
Matsui Kazumi made the comment in a news conference on Friday, when the Treaty on the Prohibition of Nuclear Weapons went into force. Japan has not joined the treaty.
Matsui said atomic bomb survivors, known as hibakusha, have been waiting for the treaty to take effect. He said the treaty for the first time clarified a fundamental principle that nuclear weapons should be completely banned.
The mayor said the city will continue its activities to let as many people as possible know about the realities of atomic bombing.
Matsui also said Japan should work to realize a world without nuclear weapons.