Ministry: 11 Officials Breached Ethics Code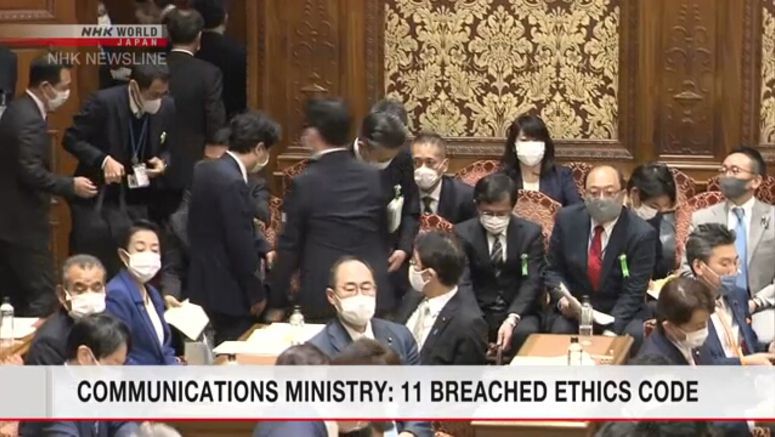 Japan's communications ministry says 11 officials violated the National Public Service Officials Ethics Code by being entertained by a son of Prime Minister Suga Yoshihide who works for a firm involved in satellite broadcasting.
The ministry concluded a probe into the matter and released a report on Monday.
When the case first came to light, the ministry said four senior officials, including two vice ministers for policy coordination, had been treated to dinners. It now says seven others were also entertained.
The ministry disclosed that the officials dined with Suga's son on 37 occasions between 2016 and 2020.
The total cost amounted to more than 526,000 yen, or about 5,000 dollars.
The report quotes the officials as saying that they didn't think the company was a stakeholder in the ministry's operations.
The report is to be submitted to the National Personnel Authority's ethics board on Wednesday. If the board approves, the ministry plans to reprimand the 11 on the same day.
Separately, the ministry said the Cabinet public relations secretary, Yamada Makiko, was entertained by the prime minister's son in 2019 when she was vice minister. The dinner is said to have cost 700 dollars per person.