More Snow Falls In Sea Of Japan Coastal Areas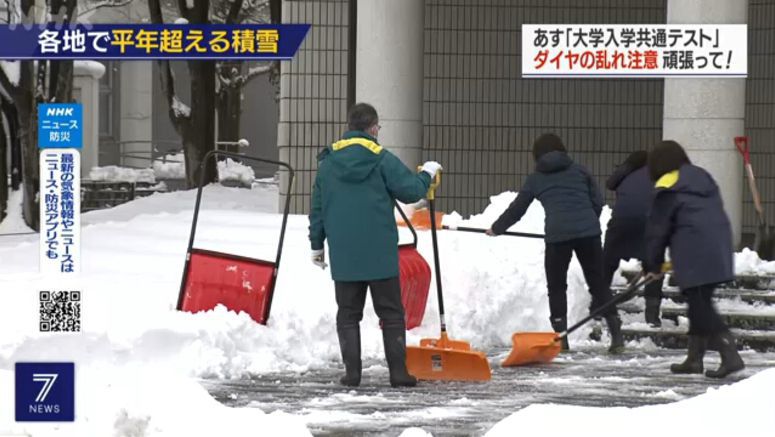 Japanese weather officials say a strong winter pressure pattern and a cold air mass have brought more snow across northern and western parts of the country on the Sea of Japan coast.
As of 5 p.m. Friday, 177 centimeters of snow had fallen in Nozawa-onsen Village, Nagano Prefecture, and 175 centimeters in Shirakawa Village, Gifu Prefecture. About 50 centimeters were added over the past 24 hours.
Snow has also piled up on the plains. Toyama City has had 38 centimeters of snow, and Maibara City in Shiga Prefecture 28 centimeters.
Weather officials are warning that Hokkaido will be hit by a heavy snowstorm through Saturday morning.
Strong winds of up to 82 kilometers per hour are forecast for the northernmost prefecture, with maximum gusts of 126 kilometers per hour.
For the 24-hour period through Saturday evening, up to 50 centimeters of snow are expected for Hokkaido and 20 centimeters for the Kanto-Koshin region.
The Meteorological Agency is urging local residents to stay on alert for snowdrifts, avalanches, icy roads and masses of snow sliding off roofs.
The agency is also warning of possible power outages caused by snow accumulating on wires.