Mountainous Polls Ready To Keep Bears Away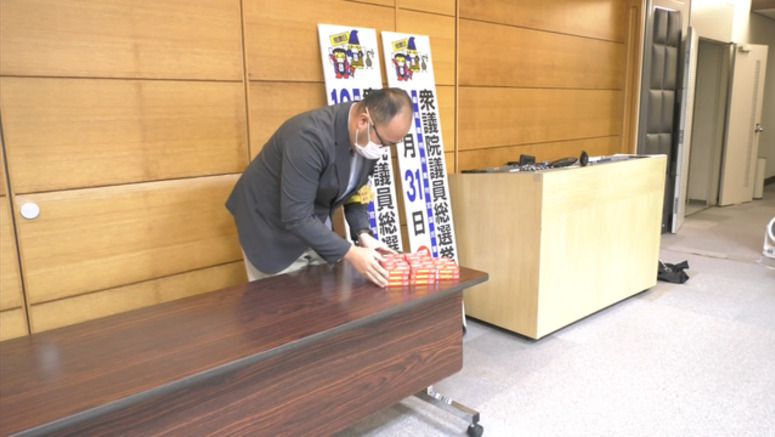 Takayama City in Gifu Prefecture, central Japan, is readying firecrackers for mountainous polling stations to keep bears away ahead of the Lower House election at the end of October.
Bears become active around this time of year as they prepare to hibernate. Much of Takayama City is mountainous so the local election administration commission distributes firecrackers for elections that take place during summer and autumn.
The commission has 30 boxes of firecrackers on hand for the upcoming Lower House election to frighten away bears with loud noise and smell of explosives.
This year, there have been fewer reports of bear sightings compared to an average year. But the firecrackers will be delivered to polling stations if there are sightings.
Early voting started on Wednesday. The Takayama municipal office has set up ballot boxes of traditional lacquer. They want people who come to vote to get to know their local traditional craftwork.
As part of coronavirus measures, the commission has posted online the times of day when polling stations tend to get crowded so that people can avoid congestion. Polling stations are also regularly disinfecting their facilities.
Naoi Tadashi, a secretary for the Takayama election commission, says the polling stations have coronavirus measures in place and are taking steps to keep bears away. He says he wants voters to feel safe to cast their vote.