Newly Appointed Minister Accused Of Violating Political Funds Control Law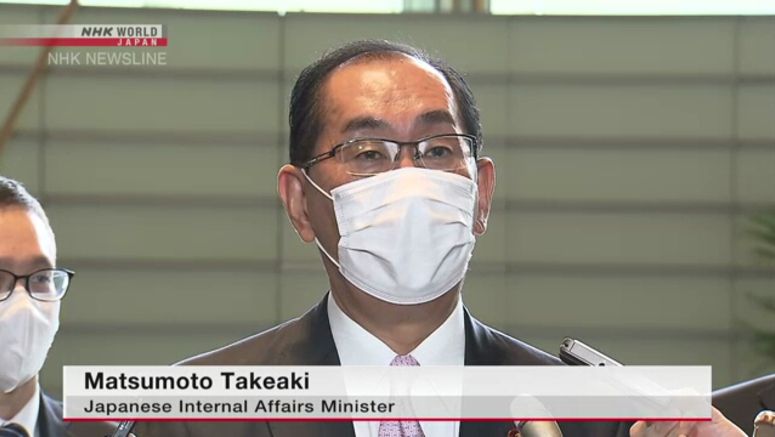 The Japanese Communist Party's newspaper is reporting that Internal Affairs and Communications Minister Matsumoto Takeaki may have violated the political funds control law.
It says the number of tickets sold for Matsumoto's past fundraisers exceeded the capacity of the venues where they were held multiple times.
Matsumoto assumed the post on Monday after the previous minister was forced to resign over a series of problems linked to political funds.
Chief Cabinet Secretary Matsuno Hirokazu told reporters on Tuesday that he is aware of the report, but has not heard from Matsumoto. He said he believes Matsumoto will properly explain himself as required.