Okinawa Marks 77th Anniversary Of End Of Wwii Ground Battle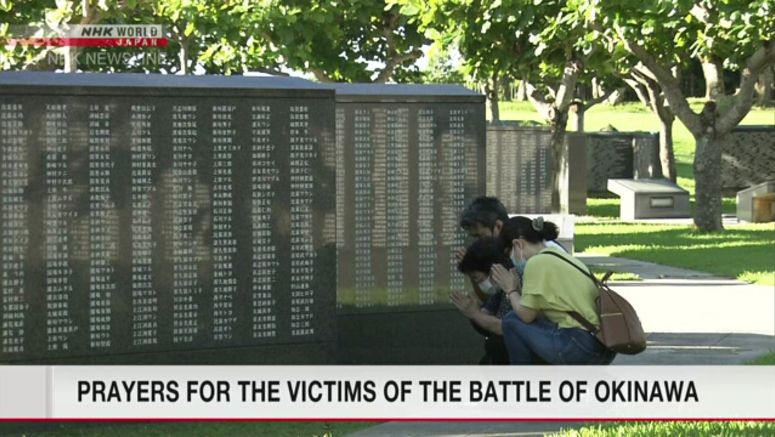 People in Japan's southern prefecture of Okinawa are observing the 77th anniversary of the end of the Japanese military's combat against US forces in the closing days of World War Two.
The Battle of Okinawa in 1945 left more than 200,000 people dead. One in four of the residents were killed.
June 23 is considered to be the final day of Japan's organized military operations in Okinawa against the US forces.
On Thursday, visitors, including the families of victims, offered prayers at the Cornerstone of Peace at the Peace Memorial Park in Itoman City, the site of the last battle.
A memorial ceremony sponsored by the Okinawa prefectural government began at the park shortly before noon.
About 5,000 people used to attend the event annually until it was downsized amid the coronavirus pandemic. Guests were invited this year for the first time since 2019. Prime Minister Kishida Fumio was among the roughly 300 participants.
This year marks the 50th anniversary of Okinawa's return to Japan from postwar US rule.