People Across Japan Protest Russian Invasion Of Ukraine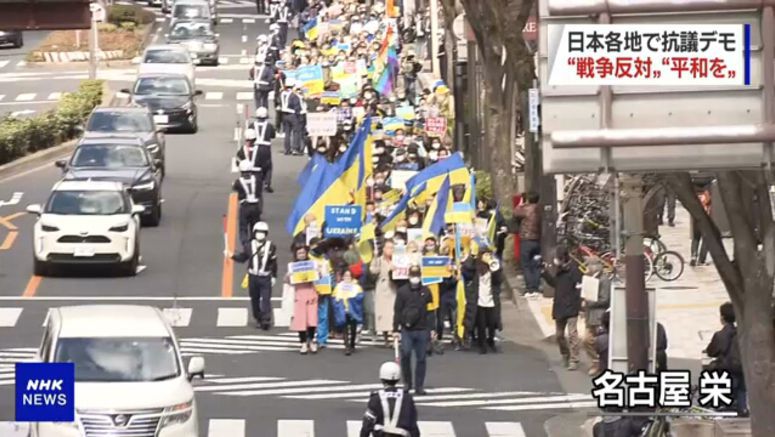 People across Japan have taken to the streets to protest the Russian invasion of Ukraine.
About 500 demonstrators gathered in the central city of Nagoya on Sunday.
A woman from Ukraine said she is not sure when she can meet her family. She asked for help to make her family reunion possible.
Another Ukrainian woman said words cannot describe how worried and sad she is. She added she strongly wants to say the war must stop.
More than 100 people rallied in the northern city of Sapporo. They held up placards that read "NO WAR" and "PEACE for UKRAINE."
About 250 people took part in a rally in Kyoto, a sister city of Ukraine's capital, Kyiv. They called for the withdrawal of Russian troops from Ukraine.
A woman from Kyiv said she cannot sleep as she is so worried about her family and friends. She also said she wants to gather support to bring about a solution.