Police Identify Security Lapses In Abe Shooting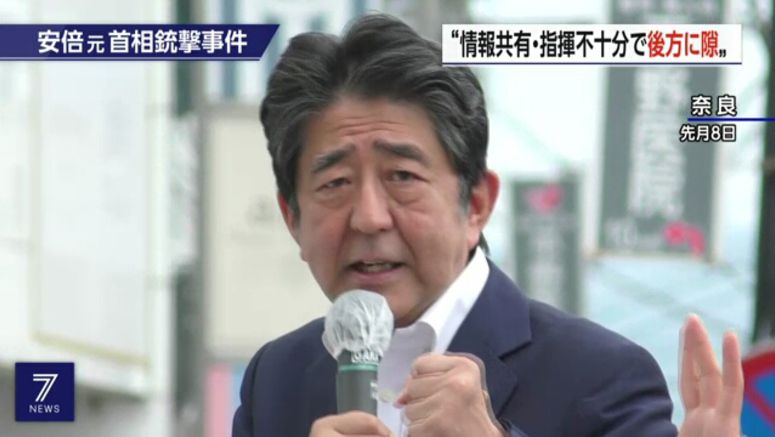 Japan's National Police Agency has cited insufficient communication between officers as one of the reasons they failed to prevent the fatal shooting of former Prime Minister Abe Shinzo.
The agency on Friday released a list of security lapses it has so far identified in the incident.
Abe was fatally shot from behind during a stump speech on July 8 in the western city of Nara by Yamagami Tetsuya, who used a homemade gun.
The agency says the Nara prefectural police drew up a security plan for Abe by simply following precedents, including one provided for a senior ruling party official who gave a speech at the same location in June. It points out that the plan lacked research.
The speech was given outside a railway station in a spot surrounded by guardrails.
Three officers were initially inside the space, but a fourth officer joined shortly before Abe began his speech. The officers' positions changed as a result.
Around the same time, the officers shifted their focus to the front of Abe because more people were gathering there. But these changes were not shared among the personnel on site.
The overseeing officer failed to grasp the whole situation and did not assign new personnel to guard Abe's back.
On top of the lapses on site, the agency said Nara police were not fully aware that people can produce homemade guns easily using information available online.
The agency also criticized the local police for not deploying uniformed officers, who are said to have a deterrence effect against crimes.
It plans to conclude its review of the incident as early as the end of August, with a possibility of revising rules on providing security for dignitaries.