Princess Mako's Boyfriend Visits Akasaka Estate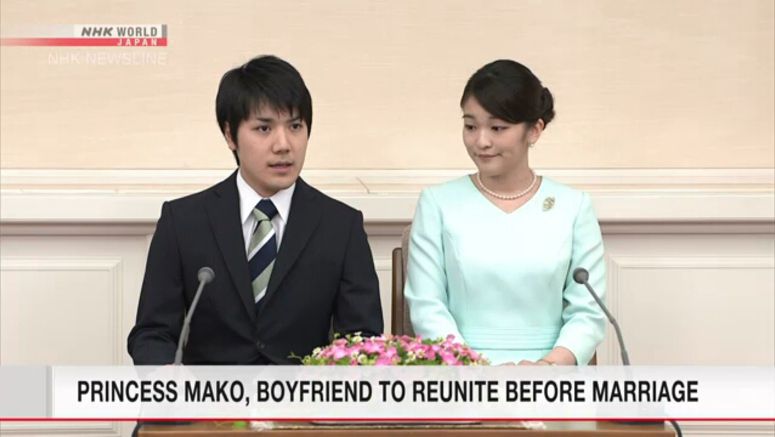 The boyfriend of Japan's Princess Mako is visiting her parents, Crown Prince and Princess Akishino, at the Akasaka Estate. He is set to wed Princess Mako later this month.
Princess Mako is the eldest daughter of Crown Prince and Princess Akishino. She is going to marry Komuro Kei on October 26. The two were university classmates.
Komuro left his home in Yokohama City, near Tokyo, at around 7:47 a.m. on Monday. He recently came back to Japan for a visit. It is his first trip to the country in three years. He moved to the United States to study at a law school.
Their engagement was first announced in 2017. But it was postponed after the media issued reports about financial troubles involving his mother.
Princess Mako and Komuro will hold a news conference at a hotel in Tokyo on October 26, after they register their marriage.