Researchers: Omicron Ba.5 Antibody Less Effective Against Ba.2.75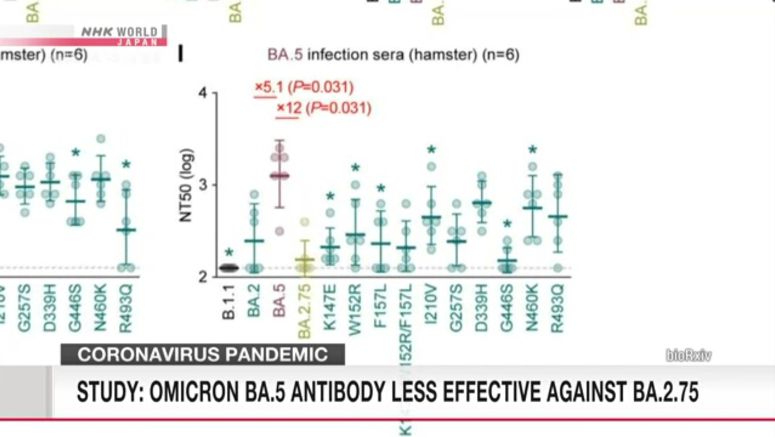 Researchers in Japan say an antibody produced by infection with the Omicron subvariant BA.5 is less effective against a newer subvariant, BA.2.75.
Professor Sato Kei of the Institute of Medical Science at the University of Tokyo heads the team of researchers, G2P-Japan. The findings of their study have not been formally peer-reviewed.
The team used the blood of BA.5-infected hamsters to examine how the antibody works against the BA.2.75 subvariant.
The researchers say the BA.5 antibody only had about one-12th of its potency when it was applied to the new subvariant.
Sato noted that the BA.5 antibody may be less potent against the BA.2.75 subvariant.
He added that if BA.2.75 continues to replace the prevalent BA.5 subvariant, the spread of infections may not be sufficiently curbed.