Restrictions Eased In Disaster - Hit Fukushima Town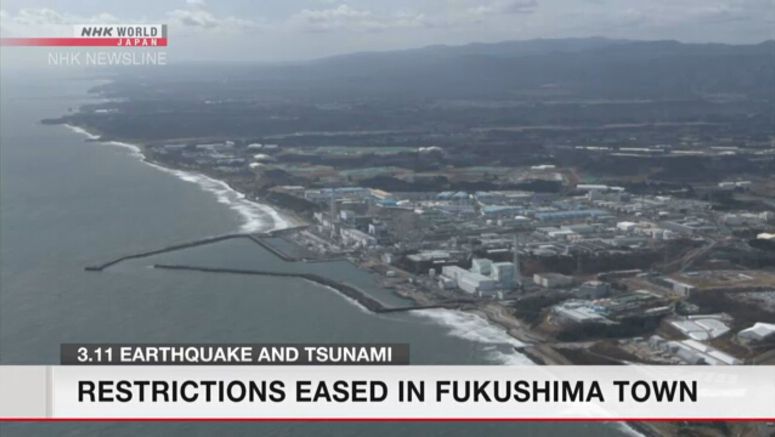 People are now able to freely visit parts of a town in Japan's northeastern prefecture of Fukushima, where entry restrictions had been in place since the nuclear accident caused by the 2011 earthquake and tsunami.
The restrictions were eased on Monday in parts of the Shimonogami and Kuma districts of Okuma Town. These districts had been designated as "difficult-to-return" zones. Gates preventing entry were removed at 9 a.m.
An evacuation order for the areas will remain in place but people can now enter freely, without any time or age limitations.
Yokota Mikio, who was originally from Okuma Town, traveled from Iwanuma City in neighboring Miyagi Prefecture to visit his family grave. He said it's good to be able to freely enter his hometown but added it's still not habitable. He said he feels sad and frustrated because his house will be demolished.
Okuma Town marked the second time entry restrictions were eased in areas designated as "difficult-to-return" zones, following a similar step a year ago.
The government aims to lift the evacuation order early next year for about 8.6 square kilometers of the town, where decontamination work and infrastructure rebuilding are underway.