Sea Levels Along Japan's Coast Hit Record High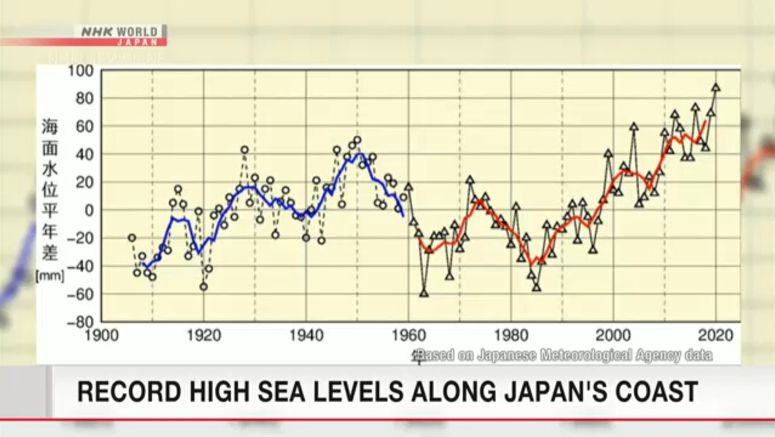 The average sea level along Japan's coast in 2020 was the highest on record, rising more than 8 centimeters from the usual figure.
Japan's Meteorological Agency calculates the figure every year based on tidal data observed at 16 locations on the coast from Hokkaido to Kyushu.
Agency officials say the figure for 2020 was 8.7 centimeters higher than the average for the past 30 years, and the highest since record-keeping began in 1906.
The officials say sea levels fluctuate in 10- to 20-year cycles, and have been on an upward trend since 1980. They point to global warming as a factor behind the rise.
The officials also say the Kuroshio current flowed closer to the coast last year, and sea levels were pushed up by seawater that is warmer and larger in volume.
The rising trend along Japan's coast is expected to continue due to climate change.
The Meteorological Agency plans to keep monitoring sea levels as continuation of the uptrend could lead to greater damage from storm surges.